SIM Horse Games
Here are some awesome SIM horse games for you to try. These games are usually built around a community of players who interact with each other. Some are NOT appropriate for players under the ages of 13 (or in some cases, 15) so please be sure to read the instructions first!

If you are looking for games where you take care of horses, ride them. etc. you may be interested in our online horse games page.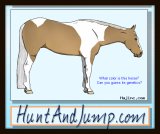 Hunt and Jump Inc
This is a new horse sim game one of our HCG's told me about. Try it and let me know what you think of it!

Click here to go to our Hunt and Jump Inc page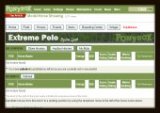 Ponybox
Here's a horse SIM game that looks very fun. Give it a try and then come back and tell us what you think!
Click here to go to our Ponybox page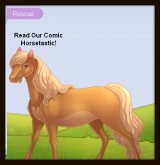 White Oak Stables

This virtual horse game was created by another horse crazy girl! It's a free game and it let's you breed, show and train horses.

Click here to go to our White Oaks Stables page
Horse SIM Game Reviews from Other HCGs
Click on these reviews to find out what other HCG's said about the games they've played...

Read this first before you share or comment!
White Oak Stables Horse Game Review

White Oak Stables is a horse SIM game that you can play online. I haven't played it in a while myself, and the reviews are very mixed, so I will share …
Ponybox Horse Game Review

PonyBox is a free horse SIM game that you can play online. Play PonyBox Here! After you play, please be sure to come back and share your review …
Hunt and Jump Inc

Hunt and Jump Inc is a free SIM horse genetics game, with a relaxed pace and focus on breeding hunters and jumpers. Basically, you own your own stable …