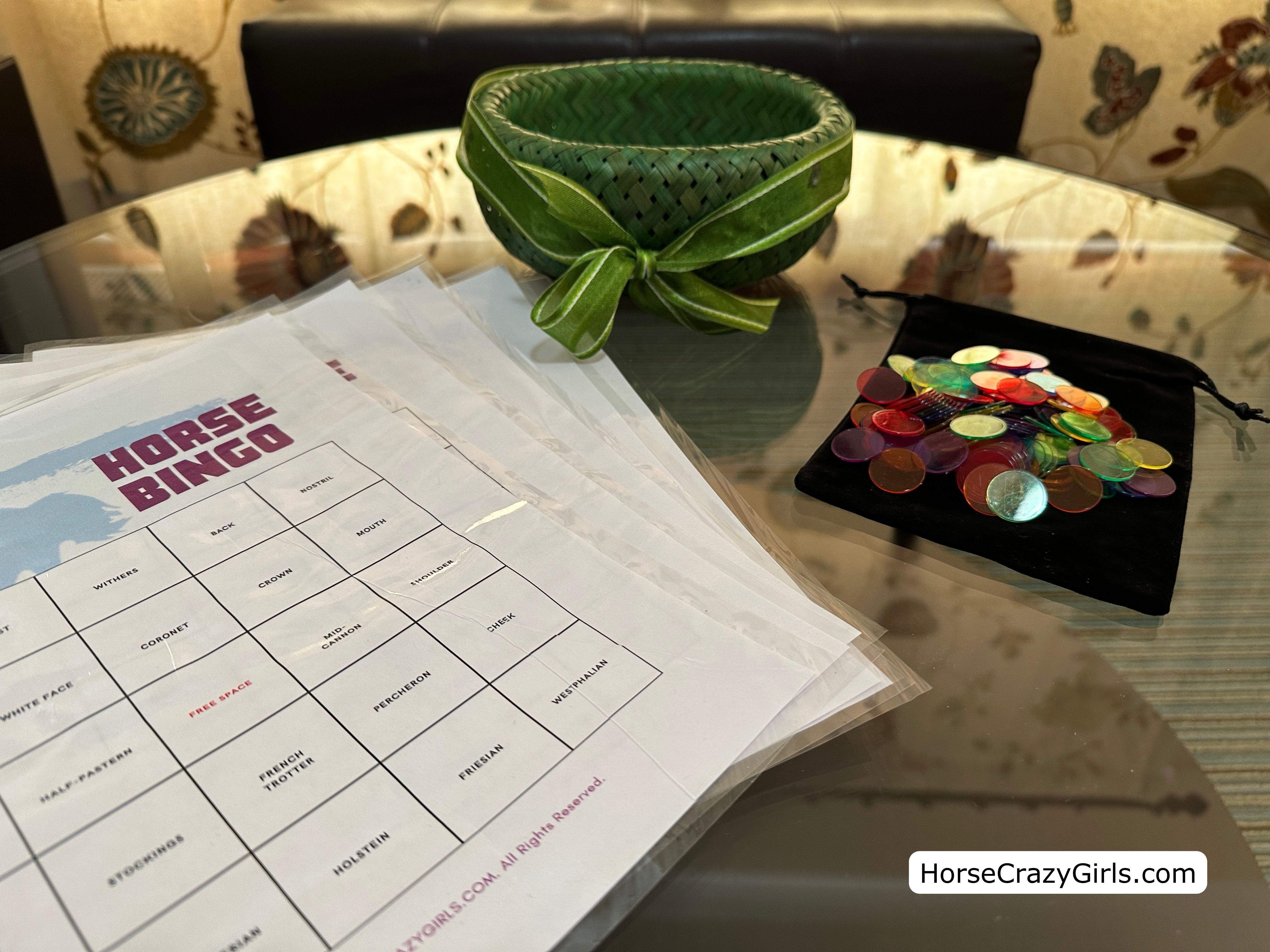 If you are looking for a fun horse game to play at home, an awesome game for a horse themed birthday party, or just something to do on a rainy day when you cannot ride but want to think about horses, horse bingo is a great option! 
Luckily, we have a free horse bingo game you can download and play for free right here at HorseCrazyGirls.com. If, after playing the game, you decide you are a horse bingo fanatic then you can buy one of the other horse bingo games featured below and feel confident in your purchase.
For more fun, consider asking girls to explain the type of breeds / meaning of the words / or use of the item called.

Have fun! I hope you like our free horse bingo game.