Horse Magazines
Horse magazines let you learn all kinds of awesome things about horses. I've subscribed to as many as five at a time! Here's you'll find my list of the best ones:

Young Rider Magazine
This is so much fun! My aunt Gail got me a subscription and I love it. It is a bi-monthly magazine that is geared towards teens who own horses or those who take riding lessons. The magazine also features pictures of kids riding and caring for their horses. Young Rider magazine makes it fun to learn about horses!
Use this Link for an Exclusive Discount and Free Gift for HorseCrazy Girls!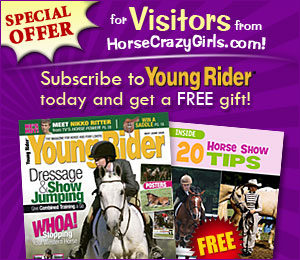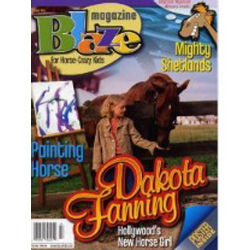 Blaze Magazine
An interactive discovery magazine based on a real life rocky mountain horse, Blaze. It features fun facts and articles on horses and kids who love them. It also includes cool games and fantastic art crafts. It is ideal for young children from 8 to 14 years who are curious and interested in ponies and horses. Blaze magazine is a great way to start learning about our equine friends!

Go to our Blaze magazine page!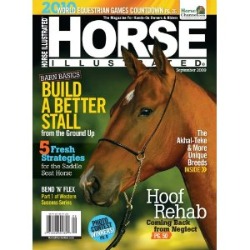 Horse Illustrated

This is considered the top publication of horse enthusiasts and is specially written for people who care for more than one horse. It provides hands-on horse owners with everything they need to know about horses including breed profile, the latest equine news, training solutions on English and Western riding and more.

Go to our Horse Illustrated magazine page!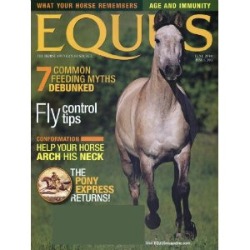 Equus
Also known as "The horse owner's resource" is a monthly magazine dedicated to passionate horse owners. It features up-to-date information from specialists in the equine field on care and maintenance of horses. Each issue offers suggestions and solutions for training and medical issues as well as articles on how to understand and influence horses' behavior.

Go to our Equus magazine page!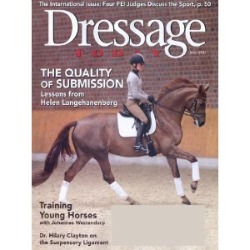 Dressage Today

Features insights on the art and discipline of dressage from respected trainers, top riders and judges from all over the world. The monthly magazine covers national and international dressage events and also includes articles on how to manage and care for horses that have been trained for dressage.

Go to our Dressage Today magazine page!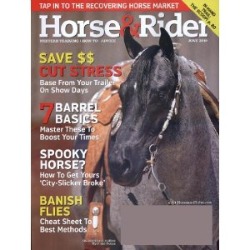 Horse & Rider

A magazine that features Western horseback riding. Whether you're a beginner or a professional rider, the magazine provides essential tips and exercises that will prepare you and your horse for events and competitions. Every issue of Horse & Rider is filled with inspiring stories that encourage every reader to maximize their riding skills.
Go to our Horse & Rider magazine page!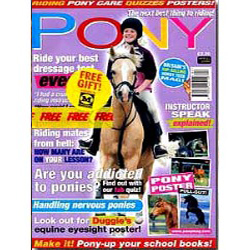 Pony by Horse & Rider

A magazine that contains articles on caring for ponies, lots of photographs and a large classified ads section.

Go to our Pony by Horse & Rider magazine page!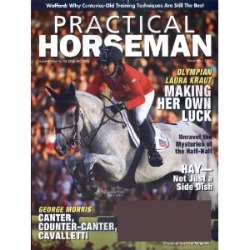 Practical Horseman

A horse magazine about breeding, raising and training horses for shows and events. It provides step-by-step training instructions, stable management tips and plans and insights from top and award-winning horsemen.

Go to our Practical Horseman magazine page!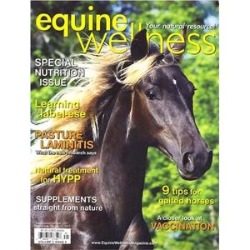 Equine Wellness

This magazine provides horse lovers with resources on how to properly care for the health and overall well-being of their horses. The magazine also features articles that range from horse riding etiquette to the different kinds of horse sickness and injuries.
Go to our Equine Wellness magazine page!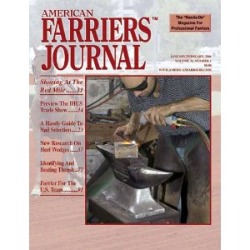 American Farriers Journal

A magazine for professional Farriers, veterinarians and buyers of horse care products and services. The journal also features tips on horsemanship and articles on horseshoeing and equine foot care.

Go to our American Farriers Journal page!

So if you're looking for a way to build up your knowledge on horses, look at pictures of gorgeous horses or just have fun, horse magazines are one of the best ways to do that.
Horse Magazine Reviews
Click below to see contributions from other hcg's to this page...