Horse Tack Supplies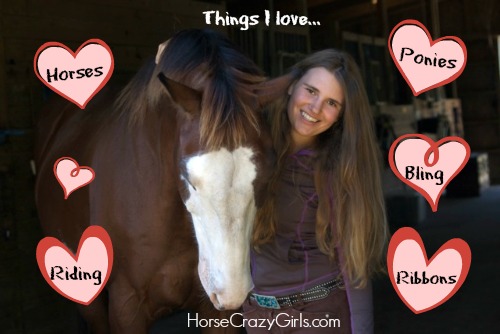 My family and I were on vacation. It was a long drive home and I fell asleep listening to music on my iPod. When my parents woke me up, we were in front of one of my favorite tack stores! I had been dying to shop there but it's literally one state away so I didn't think I would ever get there.
Needless to say, it was my favorite part of the trip! 

Here I review the horse tack and equestrian supplies I have tried and those I regularly use. I'd love to hear your comments and what you like to use as well. Feel free to share! 
Horse Tack & Supplies Reviews
Here are horse supplies and tack items reviewed by horse crazy girls. If you have used these products be sure to comment on them!

Reviews of Horse & Rider Items

I love my new Essex shirt which I purchased and wore at my most recent horse show. Part of the Essex classic line, it's made with something called Talent …