Horse Riding Games
Here is my directory of the best horse riding games! Try them out, then come back and share your reviews and tips for playing them!
Don't forget to check out: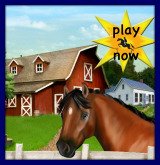 Club Pony Pals
Club Pony Pals is a fun game, and they keep making it better! You get to choose a horse from a lot of different ones, groom it, take care of it and go on rides. You can jump it too!
Click here to go to our Club Pony Pals page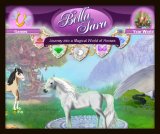 Bella Sara

Bella Sara has really pretty fantasy horse and ponies. You buy trading cards that feature different horses, and they give you a code you can use to play online. It's great!

Click here to go to our Bella Sara page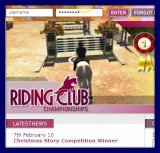 Riding Club

Riding Club has awesome graphics... and now it's free! You have to try it. It's one of the coolest horse riding games.

Click here to go to our Riding Club page