Free Horse Sim Games
Here is my directory of the best virtual horse games! Try them out, then come back and share your reviews and tips for playing them!

Horse Academy (Facebook)

This is a Facebook game so if you don't have an account yet, get your parent's OK. You get a horse, take care of it, race it, and buy things for it (but it's free).

Click here to go to Facebook to play Horse Academy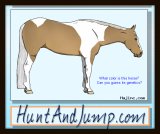 Hunt and Jump

This is a new horse sim game one of our hcgfriends's told me about. Try it and let me know what you think of it!

Click here to play Hunt and Jump Inc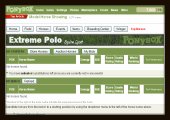 Pony Box

This is a virtual horse game that lets you get horses, breed and train them. You can play it free for 20 days but then you have to pay to continue. Let us know what you think!

Click here to go to our Ponybox page
White Oak Stables

This virtual horse game was created by another horse crazy girl! It's a free game and it let's you breed, show and train horses.

Click here to go to our White Oaks Stables page