Red flam and others
by Aspen
(WY, USA)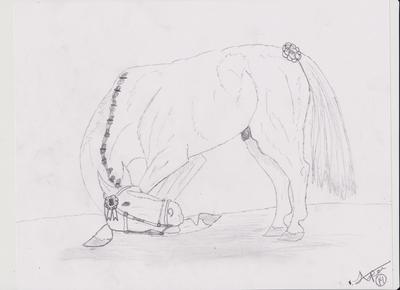 Red flam
The first one is Red Flam, he's a dressage stallion. I think I've done better drawings but this one is really good. I drew this with a 4b sketching daler rowney.

The next one is a palomino just taking a break licking a salt lick. I think I've done a good job on the halter. What do you think?

Then we have Jumper, a jumping horse. He's a gelding and about 7 years old. He's an all-around jumping horse champion. He even went to the Olympics 3 times. I hope you like it.