Indian Girl Horse Costume
by Kailee
(Whitney, NE, USA)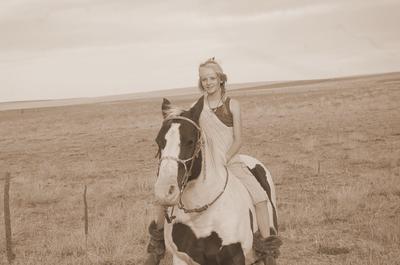 My horses name is Selika. My costume is about Indians. i found Stuff around the house for the details.

I made my costume out of a Tank Top, a Shawl, Indian Pants, and Boots. I got the materials around the House. I ran into no challenges.

I wore this costume at home. It worked out good.