Cartoon Horse Drawings
by Cassandra
(Michigan)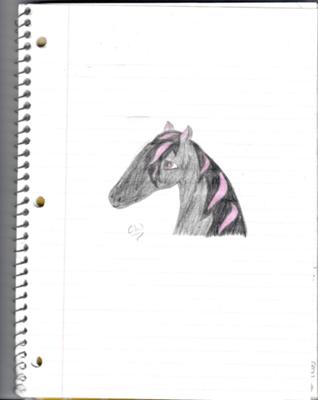 Manga Horse
Here are some more of my drawings. Lately I've been drawing cartoons and Manga (Japanese cartooning style) horses and people.

The Manga Horse I drew in about 5 minutes in the car. I drew the Cartoon Horse in 3rd grade, I think. Then there's the two cartoon horse expressions I've been practicing, Angry and Happy.

I know the last picture isn't a horse, but I'm really proud of it and wanted to share it with you guys.

Thanks, and enjoy!