Big Chex to Cash + War Horse
by Aspen
(WY, USA)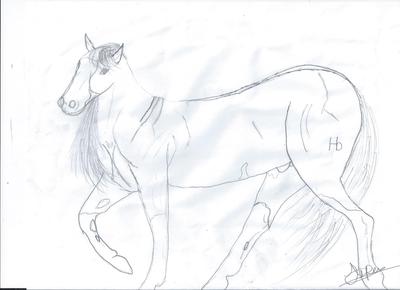 Big Chex to Cash
The first horse is a barrel racer. It is a quarter horse stallion. I love drawing horses! I think they are beautiful animals. I have been drawing horse since I was 6 years old.

Second horse drawing - War Horse:
This horse is a war horse it's a tough and brave horse. I love to draw horses that are from movies. Just to see if I can draw just like the real ones.