Halloween Horse Costume
Competition - 2016

It's time for our annual Horse Halloween Costume Contest! I can't wait to see all your creative costumes. We've got a great prize this year: a $100 Amazon gift card for first place, and $50 Amazon gift card for second place. 

Winners will be chosen on the following criteria:
creativity and originality of costume;
photograph(s) (however, professional photographs are not accepted)
written description of costume
comments received, shares on social media channels, and safety for horse and rider. (Rider, if mounted, should be wearing riding helmet in order to win.)  
Be sure to read the official rules then use the form below to enter. You must be 18 - if you are not, ask your parent to enter for you. Good luck riders!

Share Your Best Halloween Horse Costumes 2016
Be sure to give us your email address so we can contact you if you win. If you would like us to call you, provide a phone number. We will not publish your phone number or email address. You must be over 18 to enter. If you are not, your parents must enter on your behalf.

Read this first before you share or comment!
Best Halloween Horse Costume Ideas from HorseCrazy Girls!
Click below to read about awesome Halloween horse costume ideas horsecrazy girls have shared...

---
Here are winners from previous years...
Winner 2015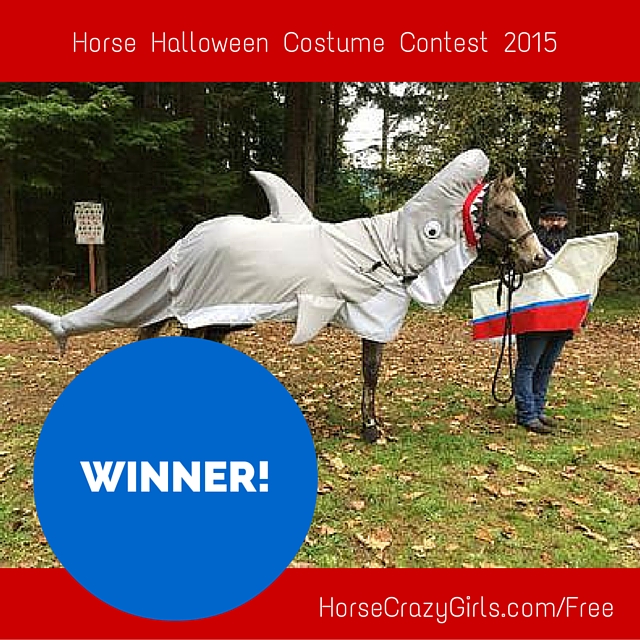 Winner 2014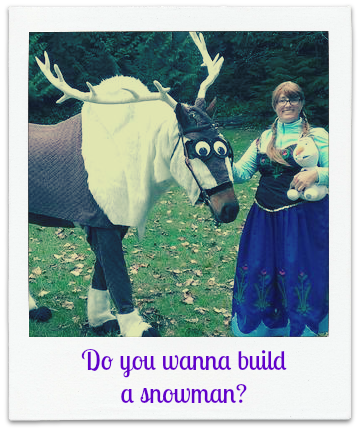 Winner 2013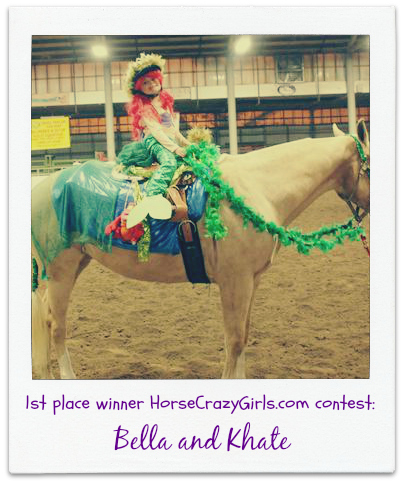 Winner 2012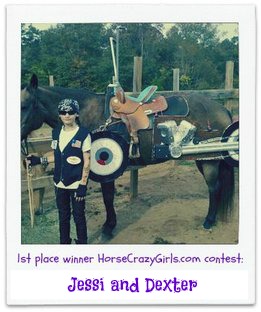 We chose this costume as the winner for three reasons:
1. It's very clever and cute
2. They did a great job describing how they made the costume so other girls can adapt their idea and,
3. They included their email address so we can contact them!