Awesome horse games, books, printables and more!
Do you love horses? Ponies? Horse games?
Is horseback riding your favorite thing in the world?

Do you just love everything about horses? Me too!!!

I've made this site so we can share fun online stuff about horses: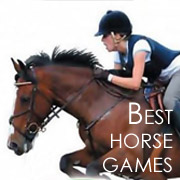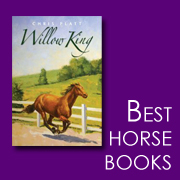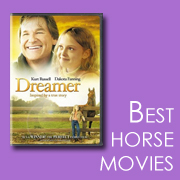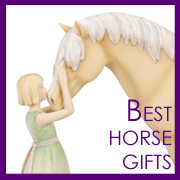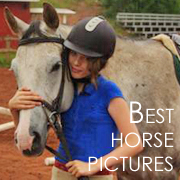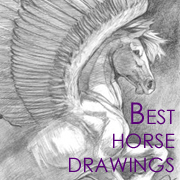 Hi, I'm Sydney (the owner of Horsecrazygirls.com) and, like many of you, I am a true horsecrazy girl. I currently reside in beautiful sunny Florida, with my parents, Labradoodle, and my new horse.
I got my horse on March 25, 2013. Sinatra is a beautiful 12 year old paint with two blue eyes and measures 16.3 hands. We had been looking at a different horse to try when the owners of the other horse told us about Sinatra. Sinatra was the first horse who I actually tried out. And after a second ride we put an offer in on him.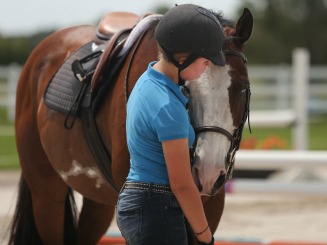 We have started showing in the 2'6/2'9 hunter division and so far he's doing great. Next year we plan on doing a full show season in the 3'0/3'3 hunter division!

When I first heard about Sinatra I wasn't even sure that I wanted to try him. He met none of my criteria except for the fact that he was big.  When I was thinking about what I wanted in my horse I decided I wanted something younger, at least 16 hands a chestnut, dapple grey or black horse and all of the horses would have white markings.  I never expected to get a 12 year old paint with blue eyes! I am so glad I gave him a chance.
If you've been following my website for a while (I started it when I was 9), then you know I feel like I have waited forever for my horse. In the meantime, I've rode every chance I got, and because of that, I have had a lot of experience on a lot of different horses. Some rides were better than others, but in the end, it's all good.

I hope you enjoy HorseCrazyGirls.com and get a chance to share all the fun horse stuff shared by other horsecrazy girls from around the world. We may ride different breeds, or have different styles of riding, but we all share one thing in common: we are all horsecrazy girls at heart!

Hug a horse,

Sydney

P.S. If you love horses, join our free horse club! When you sign up, I'll send you monthly updates on what's new and exciting on this site.