Zombie super heroes gone bad
by Drea
(Pueblo Colorado)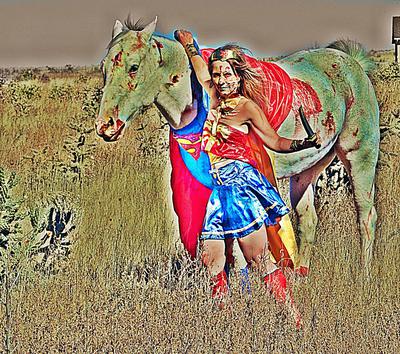 Zombie Superheroes HORSE AND RIDER
Drea made this
horse Halloween costume
and here she tells us how:
How did you make it?
Very carefully...LOK. Really my friend sewed it for me from other costumes I found at Goodwill.
How much does it cost?
$35.00
Where did you wear it?
My house in the field.
How did people react?
They were ascarredd! hah
How did your horse like it?
He wants to renegotiate his contract,he wants more oats.