Riding Club Championships on Facebook
by Sydney
(HorseCrazyGirls.com)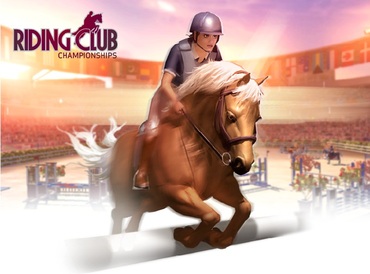 Riding Club Championships, a super fun interactive horse game, is now on Facebook. If you played this game before it moved to Facebook I do not believe your account transfers over but I'm not one-hundred percent sure about this. Either way, though, this game is still a lot of fun.

You get to train your horse for jumping competitions and when you are ready you can compete with your horse against other players in different competitions. This game definitely has some of the best graphics I've seen.

The people, horses, and courses are very realistic. This game now also features goals for you to complete, and when you complete them you get rewards like diamonds and or money to buy gear for you and your horse. You can also buy other cool and fun items using your winnings or you can spend real money to earn money in the game.

My sense is that now that more people play this game it tends to run a little slower than before. And I do not know if they got rid of it or if I just can't find it, but I haven't figured out where the barn is or how to groom my horse. I also don't know if you can buy another horse.

Have you played Riding Club on Facebook? Share your review, tips or questions in the comments below!