Horse Jewelry

Wearing horse jewelry is a great way to show your love and interest in horses. When you wear these pieces, everyone knows you are a horse lover!

Just keep in mind that some pieces are better for school or fun, while others may be better for the barn. A ring with a stone that could scratch your horse or snag your gloves might be better left at home when you are riding. And some barns don't like riders to wear dangly earrings.

No problem though - you can always get an equestrian themed jewelry box to store those pieces while you are riding.
Here are some of my favorites. Please comment!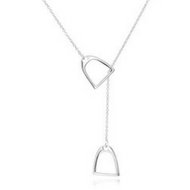 Double Horse Stirrup Lariat Necklace

I got this necklace as a gift and have gotten so many compliments on it!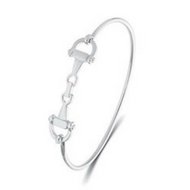 Horse Snaffle Bit Bangle
I love this bracelet, it is super classic and not bulky in any way.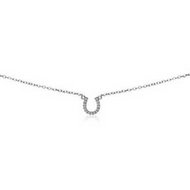 Horseshoe Lucky Charm Choker
Another simple, classic piece of horse jewelry that is great to have in any collection.
Sterling Silver Origami Horse Stud Earrings
These earrings are so pretty. I love the simplicity and creativeness of the design.
Sterling Silver Double Bits Ring
This ring is beautiful and simultaneously simple enough to wear out at the barn, without worrying about it snagging on anything.
Sterling Diamond Horseshoe Pendant Necklace

It's always your lucky day when wearing the power of the Sterling Silver Black and White Diamond Double Horseshoe Necklace!

Check it out and comment here!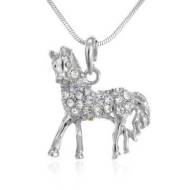 Silver Austrian Crystal Studded Horse Charm Fashion Pendant Necklace

This is definitely all glitz and glamor! I love sparkles - do you?

Check it out and comment here!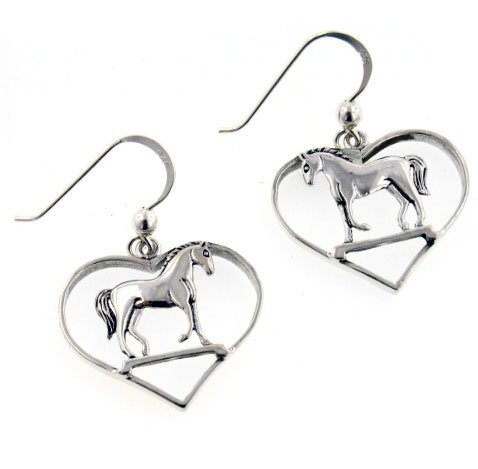 Graceful Standing Horse in Heart Sterling Silver Hook Pony Earrings

These earrings are simple but beautiful. They are definitely on my wish list!

Check them out and comment here!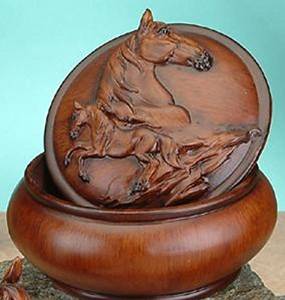 Faux Wood Horse Jewelry Trinket Box Collectible Decoration Container
This box is perfect for keeping your rings or special pieces in, and with all of its hand carving, it is spectacular.
Check it out and comment here!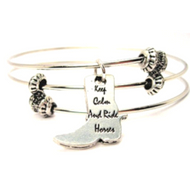 Keep Calm and Ride Horses Boot Shaped Triple Style Bangle

This beautiful bracelet screams horsecrazy girl cowgirl!

Check it out and comment here!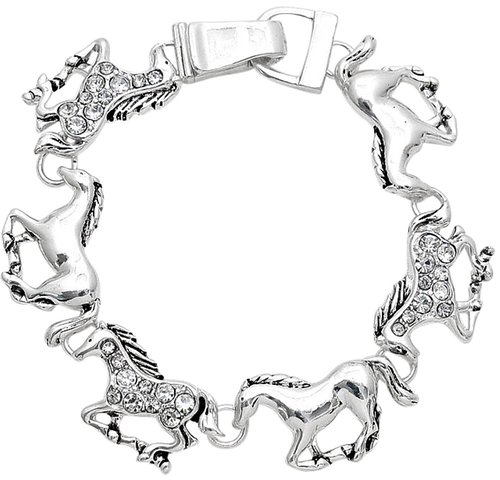 Magnetic Clasp Silver Tone Vintage Style Crystal Western Cowboy Horses Pony Charm Bracelet

I would love to get this beautiful horse bracelet! It has beautiful western-themed charms incorporated into it. Isn't it darling?

Check it out and comment here!
Equestrian jewelry is not only great for yourself, but also makes a perfect gift for horsecrazy girls of all ages! Who knows? You might spark up a friend or another family member's interest in horses just by sharing these keepsakes. Wouldn't that be great?

I hope this gives you some great ideas for yourself or other horse lovers. You can't go wrong by getting a girl who loves horses something like this to wear!

Find online horse games and more fun things for horse crazy girls
Return to Top of Page: Horse Jewelry