Zan and Me
by Mariah
(Colorado)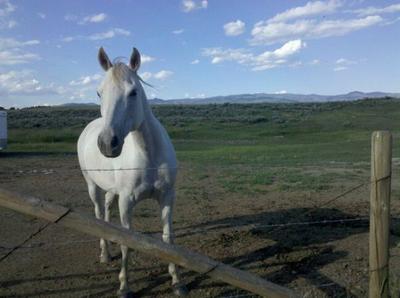 this horse is similar to mine
Well I have been horsecrazy since I was two years old. What made me discover that love was when a horse ran off with me.

Anyways I have been begging my parents for one and I got one when I was nine. He is a 19 yo white quarter horse that I have created a bond with. His name is Zan.

He is mentioned a lot in my once upon a dream stories.