you can never get to old for loving a horse!
by faith s
(Newfoundland and labrador cananda )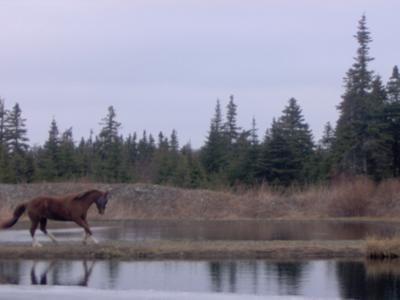 this is my horse bueno running on the land in the water just next to our barn i thought this pic was gourgeus or buetyful!
well i own 31 horse myself and my family i grew up with horse and been riding on them seance i was 5 months old not on my own now lol i am 12 and i love show jumping and cross country or trail rides i like going camping with my horses and do daring thinks or make silly videos and put them on youtube i like racing with my friends and loves playing the game howrse go check it ... www.howrse.com it is French and other languages to!my user is faithy also i own a farm if you hadn't known to!!