Thoroughbred Horse
by Eurydice
(General Santos, Philippines)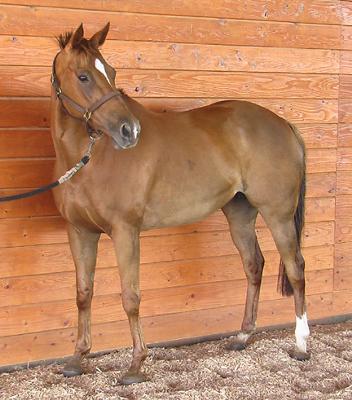 Ronnie's Delight! (Or Ronnie!)
Well, my dad bought a chestnut Thoroughbred filly from the market yesterday. She is now 3 years old and ready for horse racing. We found a jockey that could ride her and his name is Martin. He's been a jockey for over 10 years!

Isn't the new horse beautiful? We named her Ronnie's Delight.

Cuz, well, we thought it would make a good name!