Samantha's Horse Page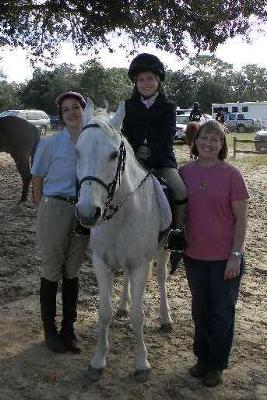 my horse teachers and me
My favorite horse is Moonbeam, then Rosie, then Stitch. Actually, I love all the horses at the stables I go to.

My favorite breed is Paint and Pinto because they are just plain pretty. I began riding when I was five years old. But even before then, I loved horses.

I have been riding for four years and have been in two shows. My favorite horse activity is cantering. But I also love to jump.