My Horse Sam!
by Ashley
(Cassville, MO)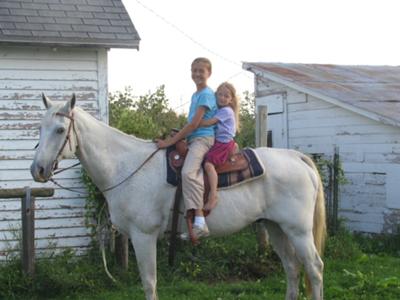 I have a wonderful horse named Sam. He is a 22 year old grey Quarter Horse. I got him just last year. I had a pony before and she was a spooky thing. She would bolt if the grass moved! One time when I was eleven, she bolted, and I fell off and broke my arm. I fell off her several times besides that from her bolting and became VERY scared of riding horses. I would actually shake and have butterflies in my stomach when up on a horse.

Sam helped me to get over being scared and to ride confidently again. I felt the safest on him since the first ride when I was looking for a horse. It took a little while for me to not be nervous, but now I can really enjoy riding again and am not nervous at all on him.

He is the sweetest and best horse in the world!