My Cute Horse Drawings
by Kat
(NC)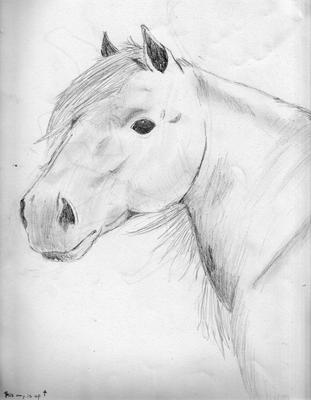 I saw this horse on a calendar and he looked so mischievous and cute! So I knew I had to draw him.
I watched the Spirit movie a long time ago and have just gotten into it again!

I also wrote some cool horse stories, though I didn't use the same name, sadly, I wasn't sure what my site name would be, but it will be Kat from now on

Stories are 'A Horse on The Run'
'Firefly and the Mustang Makeover'
and 'A Mustang's Story'

I hope to post more soon!