Lightning, Casper and I
by Sidney
(Salt Lake City, Utah, USA)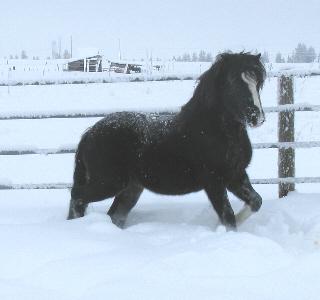 Lightning
We (me and my family) live on a farm. I got my first pony when I was 5 and I loved it. Its name was Casper. I hugged my new pony, Casper, a white friendly horse. Today was my 5th b-day. It was a little one just like I. My father taught me how to ride when I was 4. So I was prepared. I rode all day and my love for ponies rose.

Again when I was 7, I got another pony, Lightning. Ever since I got these ponies I loved and new how to get along with them.

This is why my room is filled with horse like things. Every horse I see I get along well with. That is why I take care of a foal, Swiftwind, and will love her like I do to Casper and Lightning.

Now I am 15 and have been riding for 10 years. Horses are my life.