I Have Horse Fever!
by Cheyanne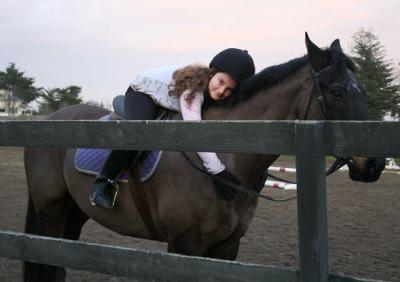 This is Dash. He is the sweetest horse I've ever met. He is a Thoroughbred. I ride him in my lessons. He is my favorite lesson horse. <3
I am horse crazy because horses are so graceful, wonderful, and sweet. And most of them will do any thing his owner wants! Horses are my favorite animal and they have been since I was 5. I'm now 11 and I still love horses. I don't have a horse yet but I really want one. I take English riding lessons.

I like Thoroughbreds, Arabians, Saddlebreds, Morgans, and MUCH more. Actually, I love all horses. The're so sweet and it's so fun to ride them. I might get a Miniature Horse or Shetland Pony soon!!!