HORSELOVER13!!!!
by Khrystyna
(Robbinsville, NC, US )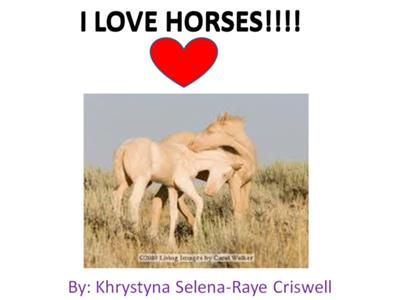 Well, I have loved horses since I was small and I think they are the most amazing animals in the world.

I have no horses but I love them, they are my favorite animals. Ever since I can remember I have been horse crazy! I love them because they are faithful; beautiful; intelligent animals and they will be your best friend.

I started doing horse back riding when I was 3-5 years old. I also collect model horses.

4 good reasons why I am horse crazy:

1 because I love horses !!!!
2 I want to show people what horse love means:)
3 also what people can learn about horses!!!!!
4 I am animal lover

I'm horse crazy because I LOVE HORSES.