Hi
by Crystal
(The Dalles,OR)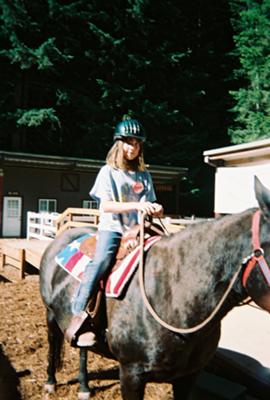 me on a horse named cherry my fav horse at a camp i went 2
I know I am a horse crazy girl because when I was little I started riding different horses.

My first horse I rode was on a beach in Long Beach, WA. My second ride was on a horse named Lucy. I rode a couple times up at the summer I camp I used to go to. And, there's a horse who lives up my street named Polly. She's a quarter horse mare, I love her! I own Polly.
Return to Why Are You A HorseCrazy Girl?.