Georgia Stars
by Haley
(Georgia)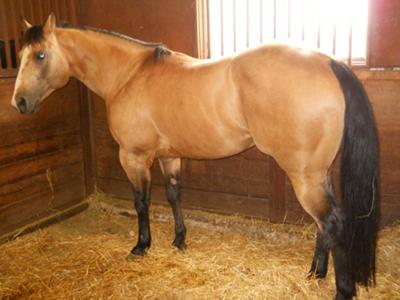 Buttercup
I wake up in my twin-sized bed, lying underneath my blanket covered with wild horses. I was tired, I sit up and stretch my arms. I walked to my blue
desk and sat on the chair. I opened a small box, inside was a beautiful necklace. It was made of real gold and diamonds, I held it in my hands. Staring at it.

"Brandy!"

I turned my head to my closed door, it was my mom calling me. I got up from the chair that was almost too small for me, and walked downstairs. My
mom was in the kitchen.

"Your breakfast is on the table." She said.

"Ok." I said.

I walked to the dining room and sat down at the long, wooden table. On my plate, was three stacked pancakes, two pieces of bacon, and I had some milk in a tall glass on the coaster. I poured some maple syrup onto my pancakes and enjoyed every bite. As I finished my milk, I stared at the picture of my only grandmother I had ever known. She had died just two months ago.

"Oh grandmother. I wish you were here." I whispered to myself.

I walked up the stairs towards my room. I took off my horse-designed pajamas and put on a black t-shirt with some blue markings on it, a pair of blue jeans, and some boots. I walked to my desk and put on the necklace. It was all I had left of my grandmother besides photos.

I brushed my hair and walked downstairs and outside. I walked to the eight stall barn in the
backyard. There was only one horse though, her name is Buttercup.

Buttercup is a beautiful buckskin Quarter Horse mare, I named her Buttercup because when I got her, the first thing she did was ate a buttercup from my pocket. When I walked into the barn, I grabbed her bridle and walked to her stall.

"Good morning Buttercup. Do you want to go for a ride?" I asked her.

She just nickered.

"I guess that's a yes!" I giggled.

I opened her old stall door and gave her a kiss. She lowered her head, waiting for me to ride her. I put her bridle on her and led her out to the field at the end of our favorite trail.

"Are you ready?" I asked.

She nodded her head.

"Ok. Here we go!" I said.

I pulled myself up onto her long back and brushed my fingers through her long, silky mane. I lowered down to her ears and whispered, "Let's go." I was ready.

She ran immediately, I felt the wind rushing through my dirty blonde hair. I felt like I could run free with her forever. Together. I tugged lightly on the reins and she slowed down to a canter.

"Let's head back to the house." I said.

We turned around and when we got back to the house, we trotted into the ring. We halted and studied the barrels. Once Buttercup was ready, we bolted as quickly as we could. We turned to the right and went around the first barrel, then the second, and the third. She galloped faster to the end. Perfect timing.

I smiled and rubbed her long neck. "Great timing!" It was my mom, "you two are sure to win the race." She said.

"Thanks mom." I said while dismounting Buttercup. "I'm going to go let Buttercup out into the pasture." I said with a smile.

"Ok. Make it quick. We still have to go pick up your friend and her horse." she said "The trailer is already hitched up onto the truck." she said while walking to the truck.

I grabbed Buttercup's reins and led her out of the arena and into the 30-acre pasture. I took her tack off and closed the gate, I walked into the barn and put the tack into the tack room.

HONK! HONK!

It was my mom waiting for me in the truck, I ran to the truck and got in. As we drove out onto the road, I looked out the window and watched Buttercup galloping hard and fast in the pasture.

The ranch slowly disappeared as we drove past the woods on the other side of our ranch. I turned the radio station to 103.1 and listened to the country music. We finally reached my best friend, Morgan's house.

Once we got there, she ran outside towards our truck with her bags. She is going to spend the night at my house tonight because we are both going to be in the same competition tomorrow. She got into the back seat of the black truck.

"Hi Brandy! Hi Ms. Star!" she said. My dad had left us when I was only two months old.

"Hi Morgan!" I said.

"Hello Morgan." Said mom.

"I can't wait until the competition tomorrow." She said.

"Me either. Me and Buttercup were practicing right before we left the ranch. Maybe we can practice when we get there and then go on a trail ride!" I said.

"Sounds fun!" she said.

We finally reached Sunny Side Stables, the stable that Morgan was keeping her horse at.

"I'll go help Morgan." I told my mom.

"Ok. Try not to take too long." She said.

"We won't." I said.

Me and Morgan ran to the stable and I grabbed the tack, and Morgan grabbed the halter and blanket. I walked to the truck and put the tack in the back. Morgan walked to her horse, Sky's stall.

Sky is a pure white Quarter Horse stallion. She put the halter and blanket onto Sky and hooked a lead rope to the halter. She led him out to the 2-horse trailer, and put him inside. When she got
back into the truck, we were on our way back to the ranch.

It was a quiet ride back to the ranch, surprisingly. We drove down the old, road. I looked to my left and there she was. Buttercup was waiting for us in the big pasture, when she saw us, she started galloping.

We pulled in, and me and Morgan jumped out. Morgan ran inside the house and into my room to put her bags up while I put the tack in the tack room and Sky into one of the stalls next to Buttercup's.

Morgan came out of the house and walked with me to the gate of the pasture. I opened the gate and we walked inside. I had Buttercup's halter and
lead rope in my hands. Buttercup was running around crazily and finally, she halted.

With her head held high, she started looking around. I whistled and she trotted towards me and Morgan. I put the halter and lead rope on her soft face and led her out and into the stable, into her stall.

"What should we do now?" Morgan said with a smile.

"Umm. Maybe...." I was saying until my mom interrupted me. She came outside and said, "time for dinner!"

"Ok!" I yelled.

My mom walked back into the house.

"Let's go eat and then we will do something with our horses." I said.

"Fine with me." she said.

We ran to the porch and opened the white door.We sat at the table. "What are we having?" I asked.

"Chicken." my mom replied.

"Ok." I said.

"Yay. I loovvve chicken. Did you know that?" she said with a really big smile.

"I think everybody knows that." I said. We both laughed. My mom brought the chicken and side dishes into the dining room and put it on the table. We ate the chicken and we enjoyed every
bit.

"Thanks mom!" I said.

"Thanks!" said Morgan.

"You're welcome girls." my mom said.

We put our plates in the deep sink, and ran outside. "Now what?" asked Morgan.

"Well, I wanted to go on a trail ride but it is getting dark and we need to practice." I replied.

"Oh. Well let's go practice." she said.

"Ok." I said.

We ran to the stable and into the tack room. Morgan grabbed her dark oil western saddle with a purple seat, purple saddlepad, and her medium oil
cowhide covered western bridle. I grabbed my dark oil black suede western saddle, black saddlepad, and my brown leather rawhide wrapped western bridle.

We put the tack on both of our horses, grabbed the timer, and led the horses out of the barn. We opened the gate of the arena and walked in. We
mounted our horses. I went first, while Morgan timed me.

I touched Buttercup's stomach and she raced towards the first barrel. We went around clearly. Just like the rest of the barrels. After the last barrel, Buttercup ran faster to the opening gate. We made it.

"What was my time?" I said.

"16.4" she said "My turn!" she said excitedly.

I grabbed the timer from her and she raced around the barrels. Sky looked like an angel running like that. She was coming back, she passed the
gate and I stopped the timer.

"What was my time?" she asked.

"16.1" I said.

"Yes!!!" she yelled, throwing her arms into the air. My mom came out. "Girls! Time for bed! You have a big day ahead of you!" she yelled from
the front porch.

"Yes ma'am!" We said.

We put our horses up and went to sleep in our sleeping bags. Tomorrow would be a brand new day.