Equestrian Hair Net
by Sydney at HorseCrazyGirls.com
(Florida, USA)
My Favorite Equestrian Hair Net
As you can see I have very long hair. Trying to get my hair into a hairnet for riding was a real pain! It involved lots of barrettes and hairpins, and even then hair would fall out and stick out of the side of my helmet.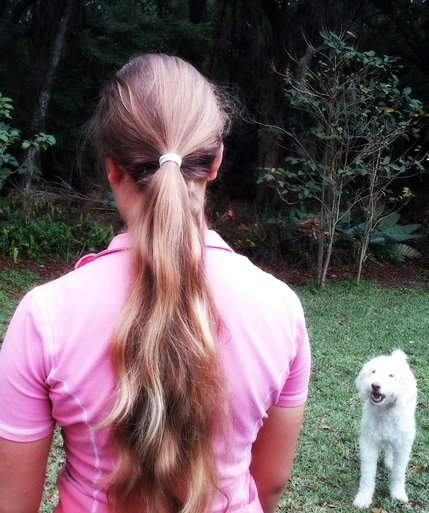 That's why I was so excited to find the
No Knot Hair Net
. It is awesome! It takes me just a few minutes to put my hair up. I use it all the time just for riding at my barn as well as for shows.
I even bought one for my friend Amanda who has thicker hair than me and I lent mine to a friend at a horse show who was struggling to get her hair in the net she brought.
By the way I think this net is awesome for those with short hair too, especially if your hair is different lengths and wants to stick out everywhere!
Here's how it works
First, you will notice it is different than most hair nets. It looks like a headband.
You start by putting it around your neck. I like to have my hair in a ponytail but you don't have to do that if you don't want to.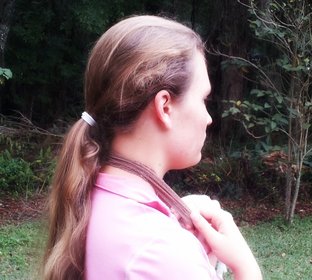 Keeping the wider band at the bottom, pull the top up around your head like you would a headband.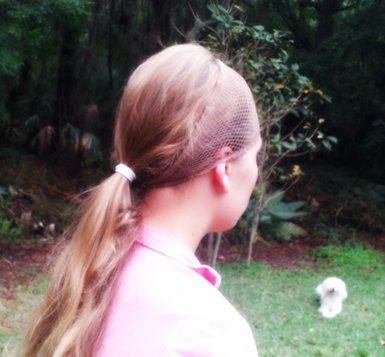 Keep pulling until all your hair is in the net. (I usually stuff the ends in the top of mine.)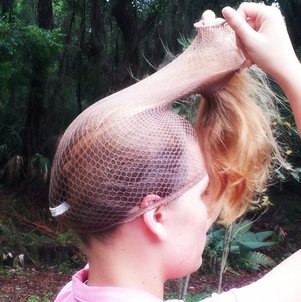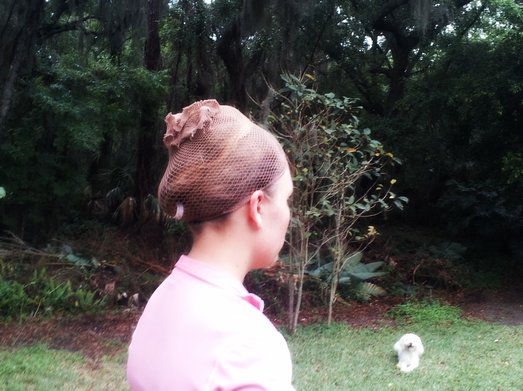 Then just put your helmet on.
It's so easy!