Dream
by Violet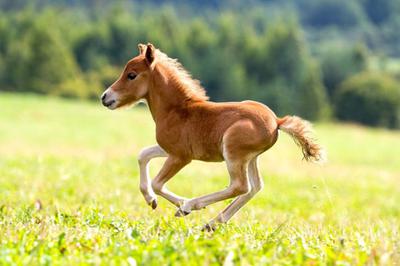 Dream
Part One
"Dream," called my mother, "wake up."
"I'm awake, Momma".
"Good, because I have to go to a horse show today."
"Where am I gonna go?"
"You are gonna stay here."
My momma went to the horse show with her rider Katelyn.
My mom and Katelyn were flying across a bunch of 2' and 3' jumps. They were taking way too much time so Katelyn put her into a canter. Momma sped up right before 4' jump and she reared and Katelyn was thrown across the ring. Nurses and Doctors rushed over to Katelyn.
I was in my stall at the time. Katelyn's mom was right outside my stall when she got a phone call.
"Hello?"
"Hi. Katelyn was thrown off her horse and now she has a concussion."
"Okay, then her horse ought to be put down. Goodbye."
That meant my Mom was gonna be put down! One of the grooms came to my stall and put me in a meadow. I was only 3 months old but I knew my Mom was in danger. I went to the end of the meadow, turned around, ran, and jumped right over the fence.
Part Two
Then, I was running. Not very fast, but I was running. I knew where my Mommy was, well I thought so. I was really confused.
I suddenly slowed down at the sight of another fence. Well, I jumped over one before, I can just jump over it again; right? Wait... This one is a lot taller than the last one. And on the other side of this one, is a, WAIT, WHAT?!? A VET, checking a cow's leg. This isn't good at all! What do I do? She had to have seen me! Tun around and run? No, then she'd see me. Stay there? No, she'd come to me.
Dig... A whinny! My Mommy's whinny!
"Mommy!"
"Baby! Get out of here before she gets you too! You're in the meadow where the sick animals are! Any horse or cow that is in there is supposed to go to the vet! Leave now before its' too late!"
"Mommy, I can't leave you! I just got here! I need to help you!"
"No, honey leave, quick! She's coming!"