Horse Coloring Printable Pages
Looking for free horse coloring pictures? We have lots of them for you to print out and color. Follow our instructions to download them and print them out to color.

It's easy! Here's how:
Click on the image to open it in a new window (as a PDF).

Print it or save it to your computer to print later.

That's it!

If you don't see one on this page you like, don't worry. We have lots more.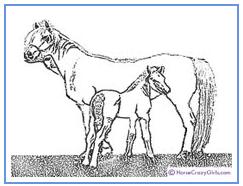 A photo of the foal's mom!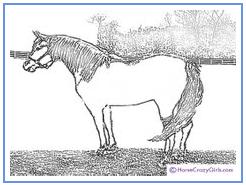 Another Random horse pic.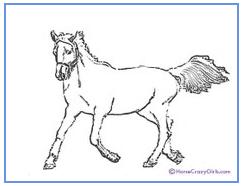 Isn't this foal adorable?

How to Use These On Your Website:
You are welcome to use our coloring sheets on your site as long as you link back to ours by following these instructions and do not alter the pages in any way. Any other use is prohibited.

Copy and paste this code onto your web page to create a link back to us. The link must appear on the same page as the coloring sheet, and must be close to the picture.

<center><dd><a href="http://www.horsecrazygirls.com/horse-coloring.html">Horse Coloring Pages created by HorseCrazyGirls.com</a></dd></center>